Dear everyone!
For the past weeks it has been rather quiet on here, but with good reason. In January I started this blog as a '365 day' project. I planned on writing down simple gratitude lists on a daily basis, during the whole of 2013. Soon I figured I didn't just want to write down what made me happy. I also wanted to share my thoughts and some stories from my personal -and not just the happy ones. This made the title '365 dagen' a bit pointless… even more because after just one month I decided to switch languages.
When I found out I will be studying in the UK for a year starting in October I immediately figured I wanted to be blogging about that as well. This means I'm not planning to stop blogging on December 31st and continue after my 365 days are up.
So I started thinking of a name more fitting and ended up with Laughter & Lime.
So from now on, I'd be happy to welcome you at the brand new address! As of today I will start blogging more regularly again (moving turned out to be SO easy, but I attempted to do it the hard way before finding out the easy one, which not only took up lots of time but was also highly frustrating). I will still be writing about running & being happy a lot. As being a happy runner takes up most of my time anyway ;)
But I also plan on writing a lot more about health & food (recipe roll? yaaay), body image & the concept of beauty and, if I find the courage, something that's way more personal: eating disorders*.
All my old content has been moved, I will keep this blog up for another week or so. After that the link www.365dagen.com will simply redirect you to Laughter&Lime.
If you were following me on Bloglovin' before and would like to keep following me, you can do so here: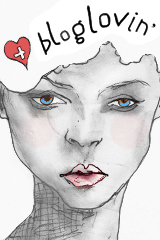 Hope to see you there! :)
Love,
Marijn
* Yes, just writing this down here gives me the shivers. In case you were wondering ;)